Our team, beginning with Dr. Norbo, is trained and experienced in pediatric dental care. Children are not just a subset of patients for us; they are our only patients. Since we care exclusively for children and young adults, we believe we are better suited and better equipped to provide pediatric care than general dentists are.
Meagan has been in the dental field since 2019, and loves providing a safe, fun place for kids to meet the dentist. The Navy brought her here with her husband in 2021, but she is originally from California, with a few years in Montana thrown in there. She enjoys spending time with her rescue animals and eating her way through the city with her husband.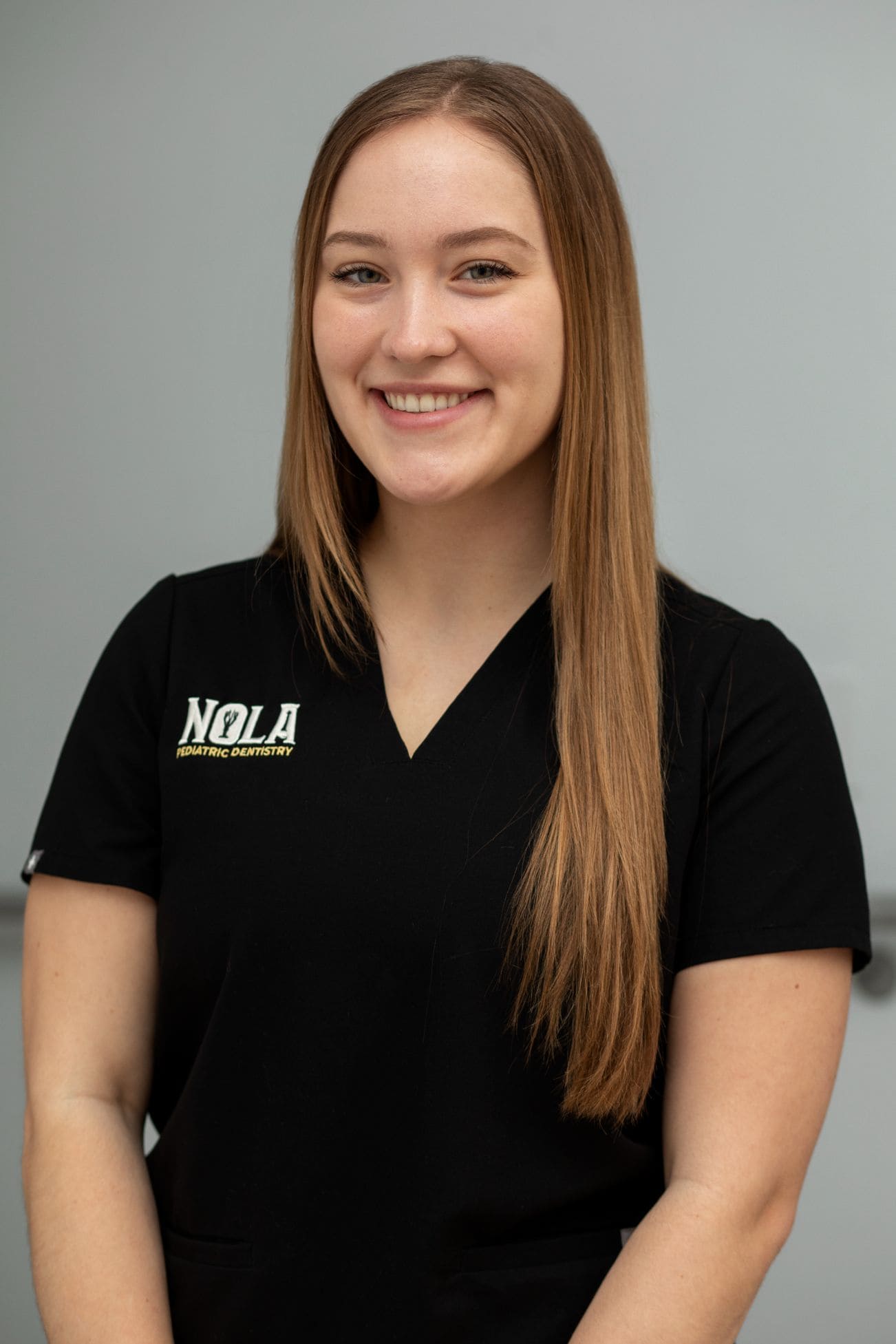 Lauren
Insurance Coordinator & Scheduler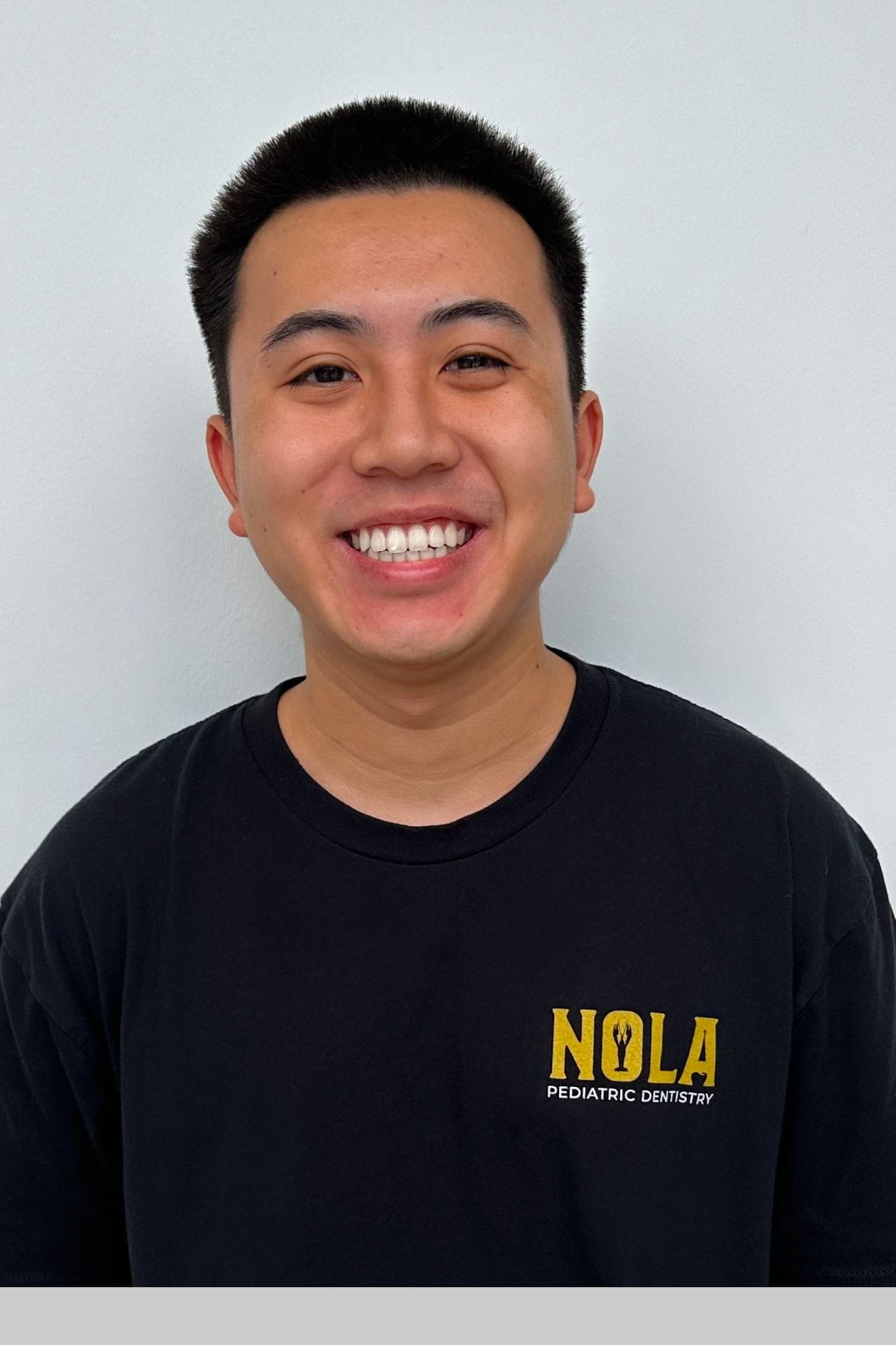 Benjamin
Expanded Duty Dental Assistant
Benjamin, a native of New Orleans, Louisiana, completed his undergraduate studies at Louisiana State University in December 2022 where he earned a degree in biological sciences. His dream is to become a dentist, and he's currently applying to dental schools. In the interim, he's dedicated to delivering exemplary dental care to your child as an expanded duty dental assistant. Beyond his professional pursuits, Benjamin has a passion for the outdoors. During his leisure time, you can find him fishing, drag racing or enjoying other various sports. He loves spending time with his friends and family whether it may be cooking, traveling, or eating at local New Orleans cuisine!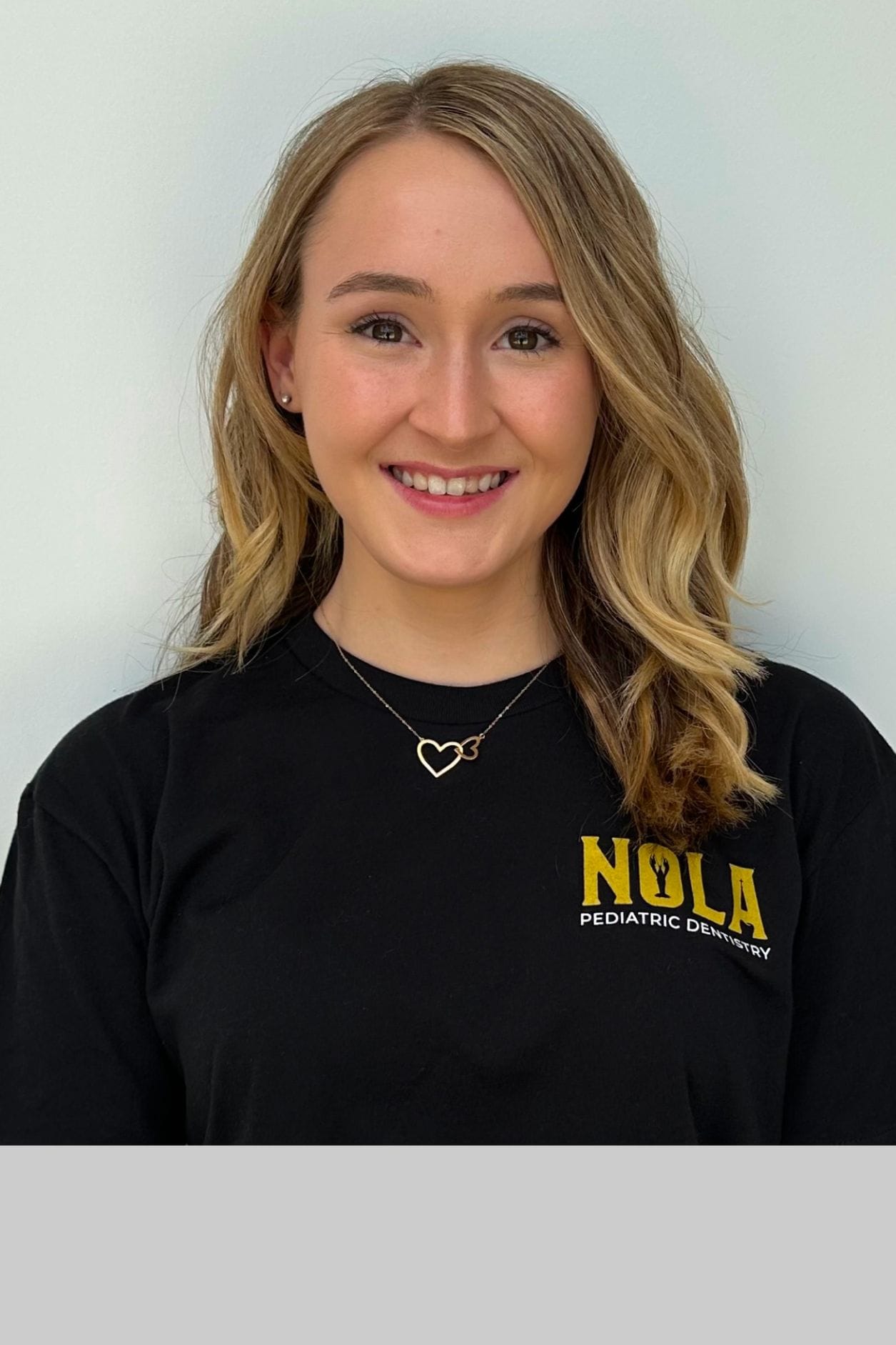 Lauren
Expanded Duty Dental Assistant
Lauren is 22 years old and originally from Mandeville, Louisiana. She graduated from LSU in May 2023 with a biology degree and a minor in business administration. She is currently applying to dental school in the hopes of becoming a dentist. She has travelled all over Europe and Asia and speaks French and Korean. Lauren enjoys working with children and looks forward to assisting Dr. Norbo with providing for yours!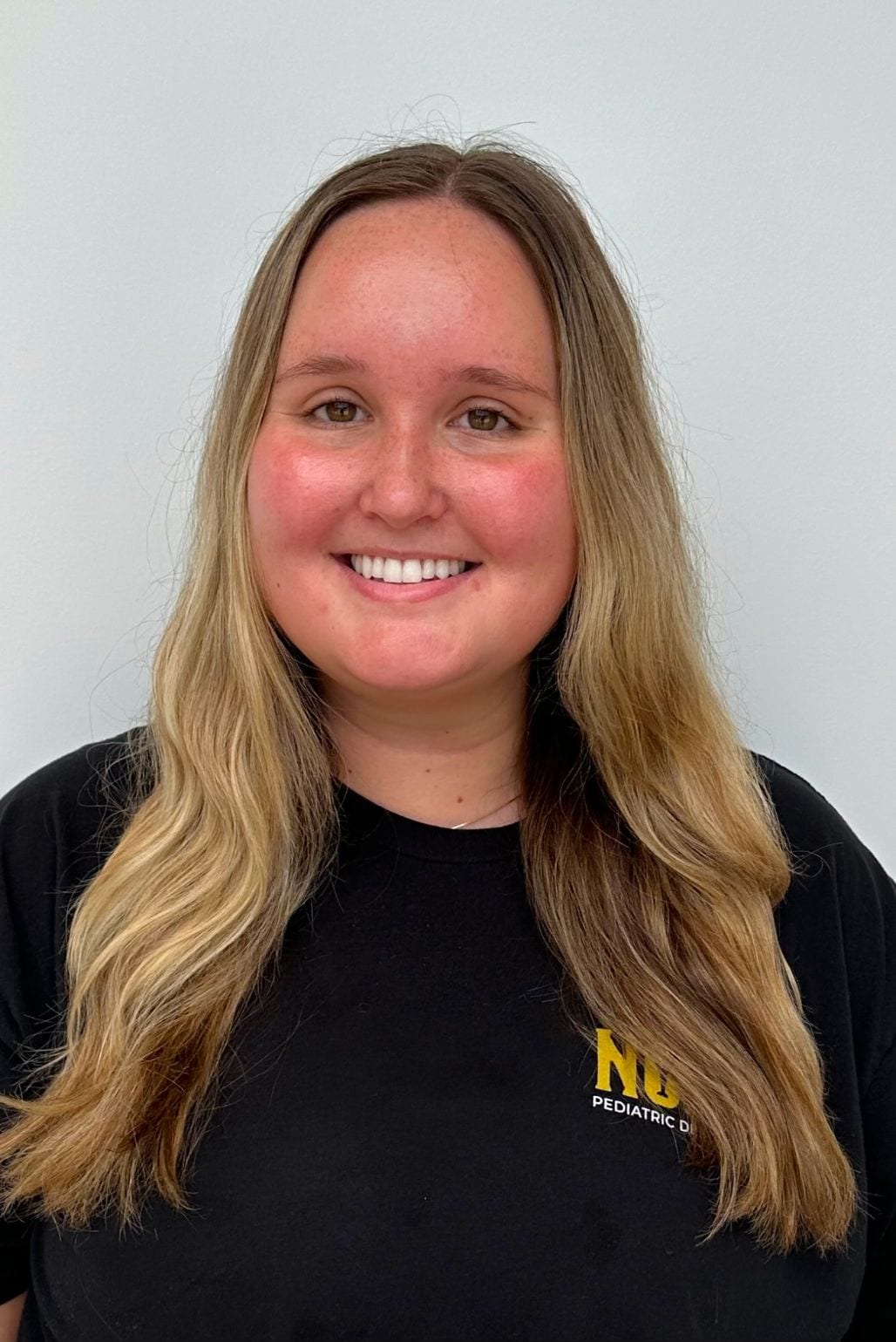 Lucy
Expanded Duty Dental Assistant
Lucy graduated in May 2023 from LSU with a Kinesiology degree and a minor in biological sciences. She is an EDDA certified assistant from Mandeville, Louisiana. Lucy is hoping to attend dental school and one day become an orthodontist. In her free time, she enjoys spending time with her friends and family. Lucy is excited to grow with the practice and provide for the New Orleans community.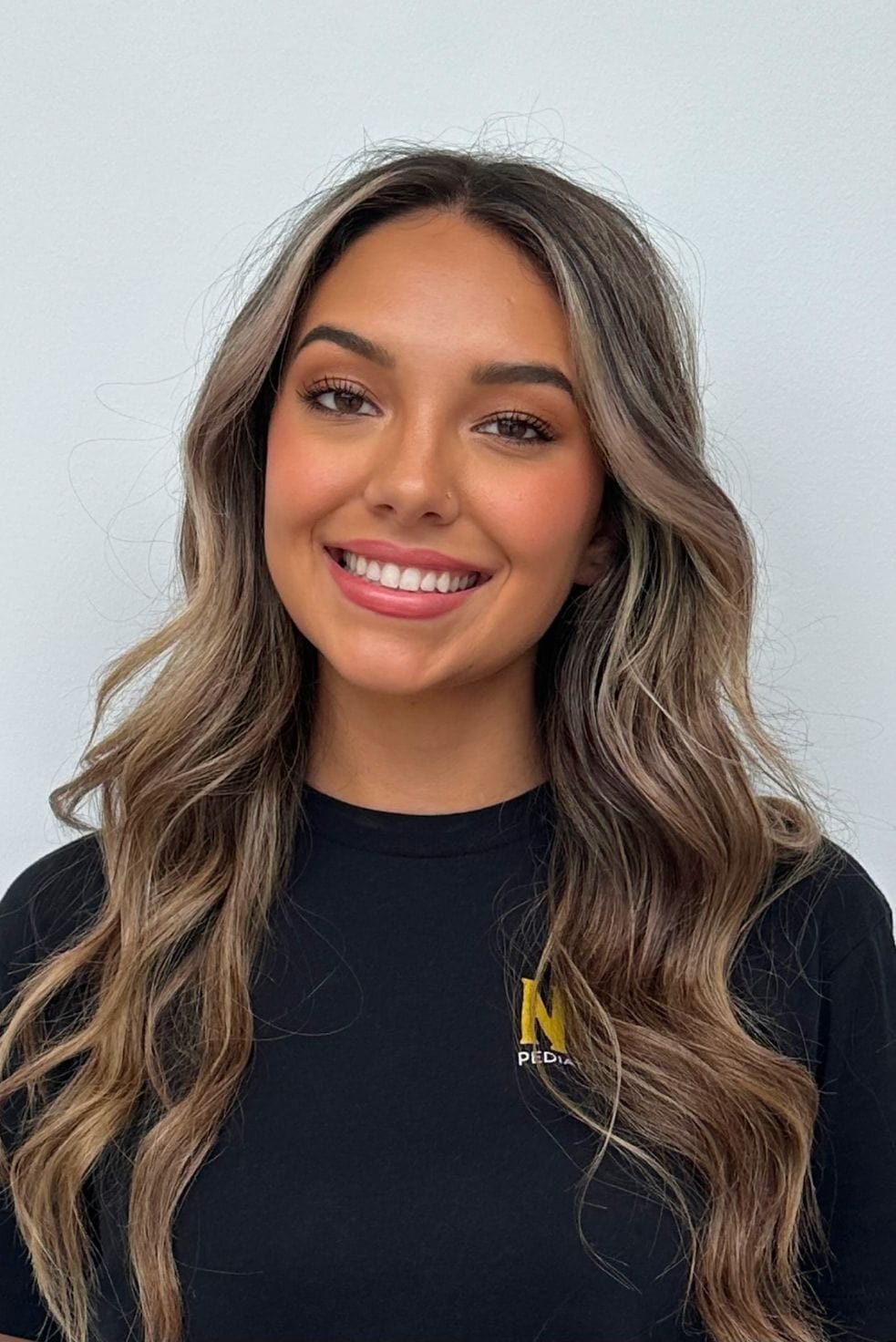 Patience
Expanded Duty Dental Assistant
Patience is an EDDA certified assistant. She is 21 years old and lives in Metairie, Louisiana. She graduated from St. Martin's Episcopal School. She attended LSU and is planning to attend the dental hygiene program at LSU, in New Orleans. Patience enjoys watching the New Orleans Saints games, sunsets, and spending time with her family and dog, Ruby! Patience enjoys providing service to the children of New Orleans and its surrounding cities.