The Latest Dental Technology & Amenities
At NOLA Pediatric Dentistry, our office is equipped with the latest technology and state-of-the-art equipment so that we can provide the best dental care for your child. Going to the dentist shouldn't be a scary or unpleasant experience, so we aim to create a fun and comfortable environment for our patients and their families.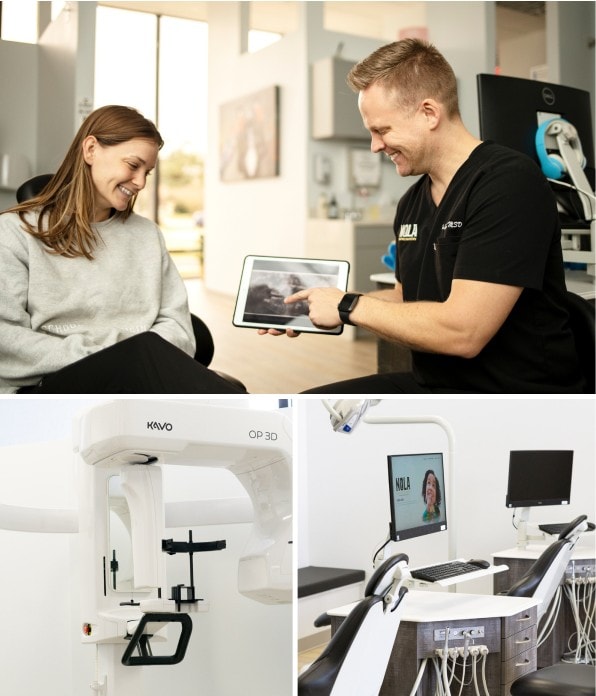 Laser Dentistry
A laser frenectomy is a procedure that releases tissue from its attachment. In pediatric dentistry, it refers specifically to a procedure in which the tissue that connects the lips to the gums is cut or modified to allow proper movement in the mouth.
Dr. Kris is highly trained and well-experienced in performing pediatric laser frenectomies.
Laser Frenectomy Benefits
Child Development: There are many reasons that a pediatric dentist might need to perform a frenectomy on a child, such as allowing for proper palatal development, tooth spacing, or speech development.
Improve Breastfeeding: In newborns, frenectomies are most commonly performed in order to improve the infant's ability to breastfeed.
Less Invasive: Laser frenectomies are less invasive than conventional frenectomies. They minimize pain and discomfort, blood loss, the chance of infection, and recovery time.
Office Technology & Amenities
We've implemented an all-digital platform at NOLA Pediatric Dentistry. All forms and records are completed and kept in digital format, meaning there's no paperwork for parents to organize and keep up with.