Nola Children Dentistry is pleased to offer high-quality pediatric dental care in Lakeview, LA. Children from infancy to puberty can receive personalized, all-encompassing treatment from our skilled team of dentists and hygienists. Our focus is on preventive care, which includes routine examinations, cleanings, laser frenectomy, and cavity prevention, and other dental treatments. We also give advice and instructions for maintaining proper dental health to parents and kids.
We place a high priority on patient comfort and offer a warm, friendly setting where your child can feel at ease. Every step of the treatment will be explained in detail, and our helpful team will answer any questions you may have. We guarantee tailored care for every patient since we recognize that every child has particular needs. Contact us to arrange your consultation if you are interested in our services!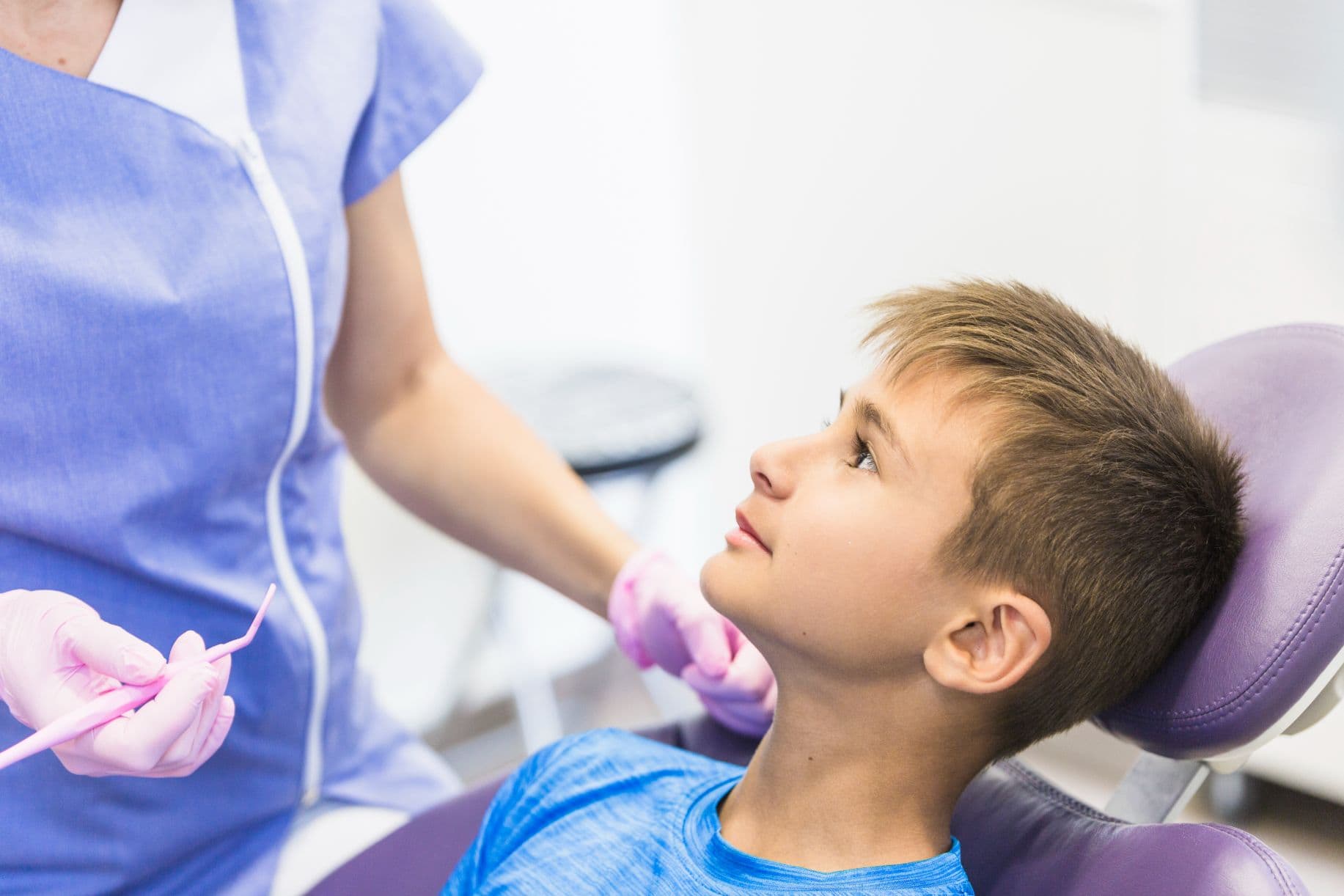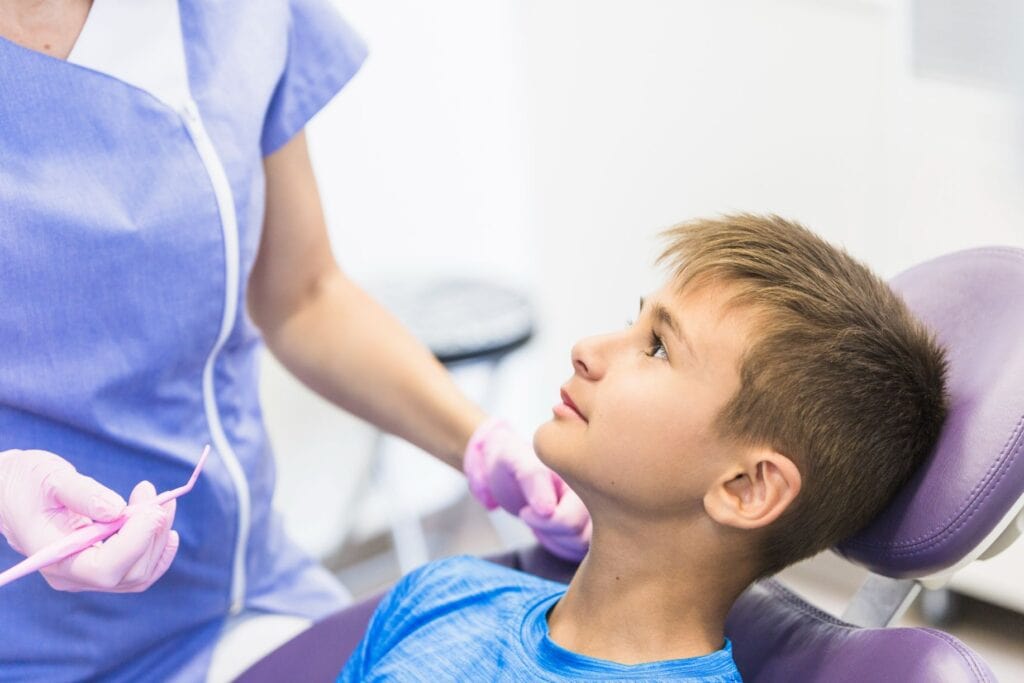 Top Rated Lakeview Pediatric Dentistry Office
For exceptional pediatric dentistry in Lakeview, LA, turn to Nola Pediatric Dentistry. Dr. Kris, our skilled and knowledgeable pediatric dentist, offers each patient a friendly and enjoyable experience. With cheerful, brilliant colors, entertaining accents, and cozy seating, we strive to design an office environment that will make kids feel welcome and eager to return. Our dedication to honesty is one of the nicest things about Nola Pediatric Dentistry.
There are no shortcuts used here; we are committed to offering the best pediatric dentistry services while making sure each family gets the most out of their dental visit. Therefore, if you're looking for a pediatric dentist in Lakeview, LA, you can rely on, go no further than Nola Pediatric Dentistry!
Pediatric Dentistry Services We Offer
White Crowns and Fillings
An excellent option to restore your child's teeth without sacrificing their health or attractiveness is with white crowns and fillings. To provide your child with the greatest care, our team has received extensive training in using these tools.
Oral Examinations and Cleanings
At Nola Pediatric Dentistry, we recognize how crucial it is to maintain your child's oral health with routine dental checkups and cleanings. Our team will carefully inspect your child's teeth during these appointments to look for any potential issues or areas of concern.
Sedation Dentistry
We know some kids could experience fear or anxiety when going to the dentist. That's why our team offers sedation dentistry services to ensure that clients receive the care they require while remaining at ease throughout their appointment.
Laser Frenectomy
Laser frenectomies are a minimally invasive treatment for ankyloglossia, a condition in which the tissue securing the tongue to the floor of the mouth inhibits tongue mobility. Due to our team's extensive training in lasers for this surgery, we can complete this treatment swiftly and with little discomfort for your child.
Interceptive Orthodontics
Malocclusions (misaligned bites) can be fixed with interceptive orthodontic treatments before they worsen. This form of orthodontics concentrates on addressing small dental issues before they develop into more serious ones in the future. These treatments are frequently significantly less invasive than conventional orthodontic treatments.
We also provide other treatment choices, including root canals, tooth extractions, dental sealants, and more. Our team at Nola Pediatric Dentistry is here to assist with any dental issues your kid may have. Get in touch with us to request an appointment or to learn more about the services we offer.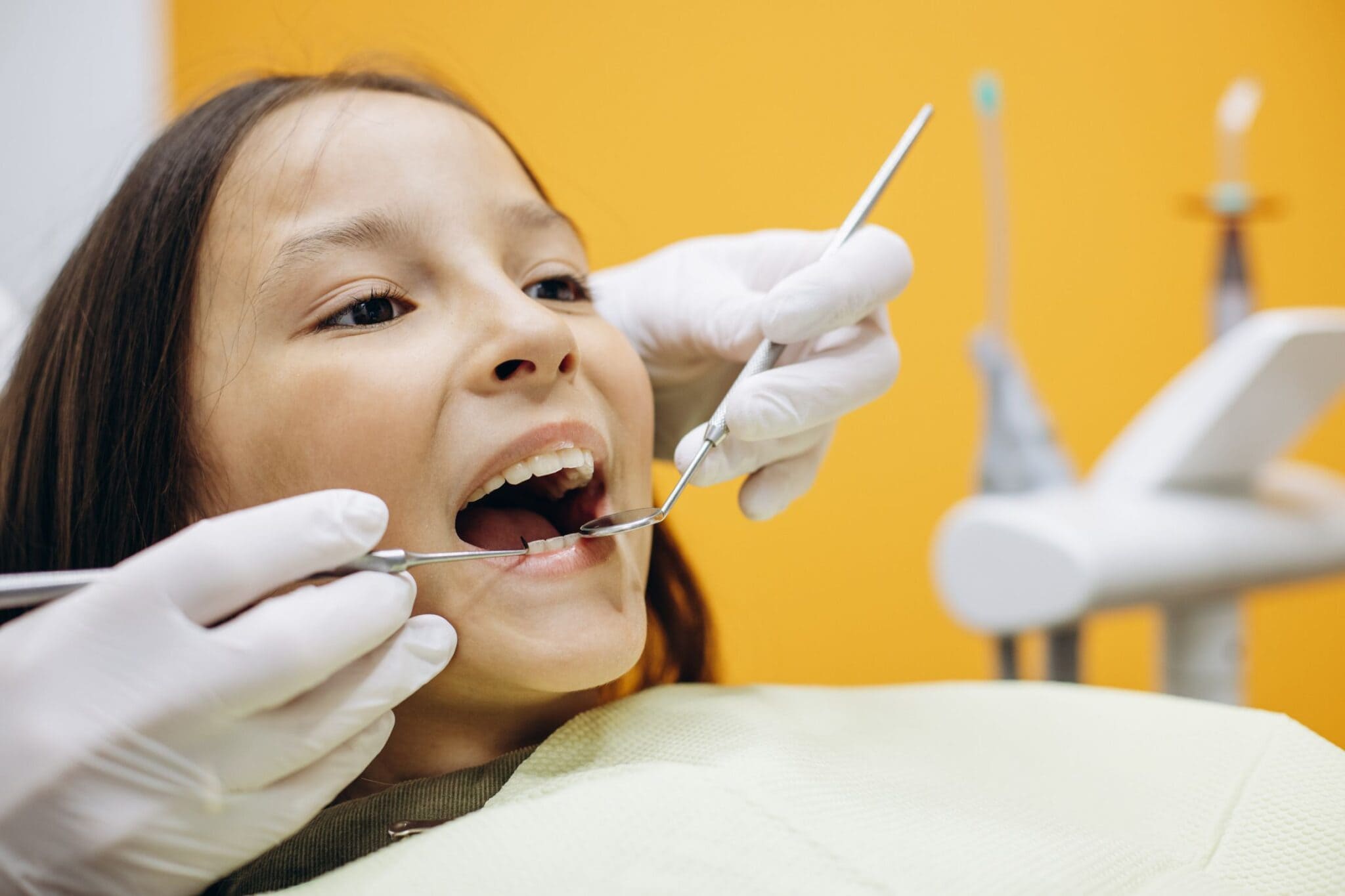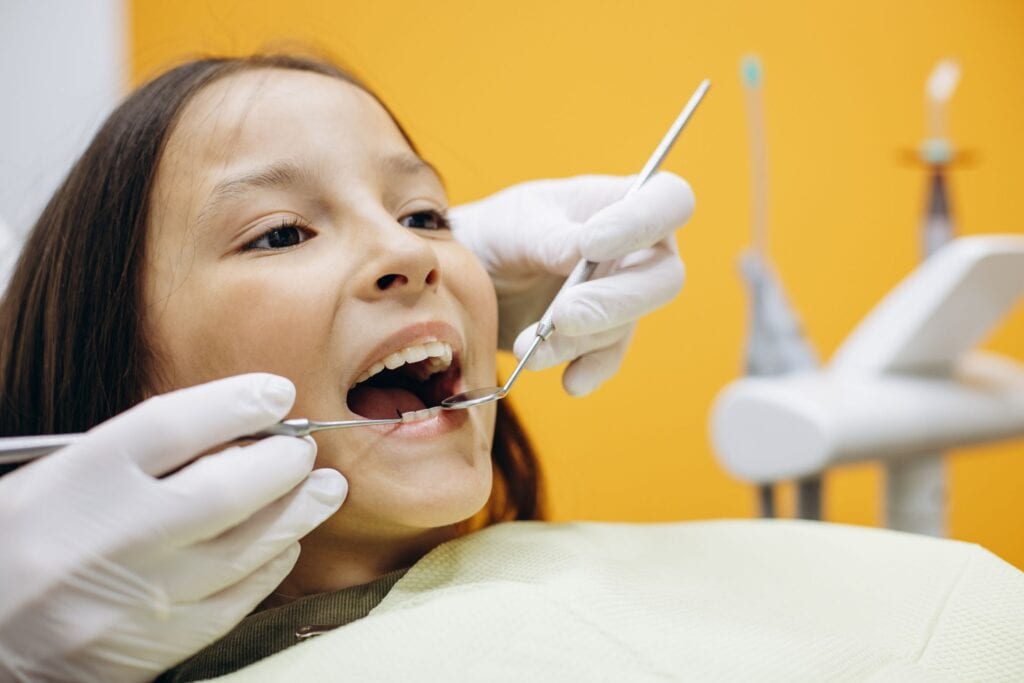 Root Canal Treatment For Kids In Lakeview, LA
Children who require professional root canal treatment in Lakeview, LA, can turn to Nola Pediatric Dentistry for pediatric dentistry services. During a root canal operation, an affected tooth's infected or decayed section is removed and the remaining space is cleaned and filled with a specific substance.
To provide this essential service to our young patients and guarantee that their smiles remain healthy and attractive, the pediatric dentists at Nola Pediatric Dentistry have undergone intensive training. Because of our compassionate and knowledgeable team, you can be confident that your child will receive the best care possible throughout their root canal operation.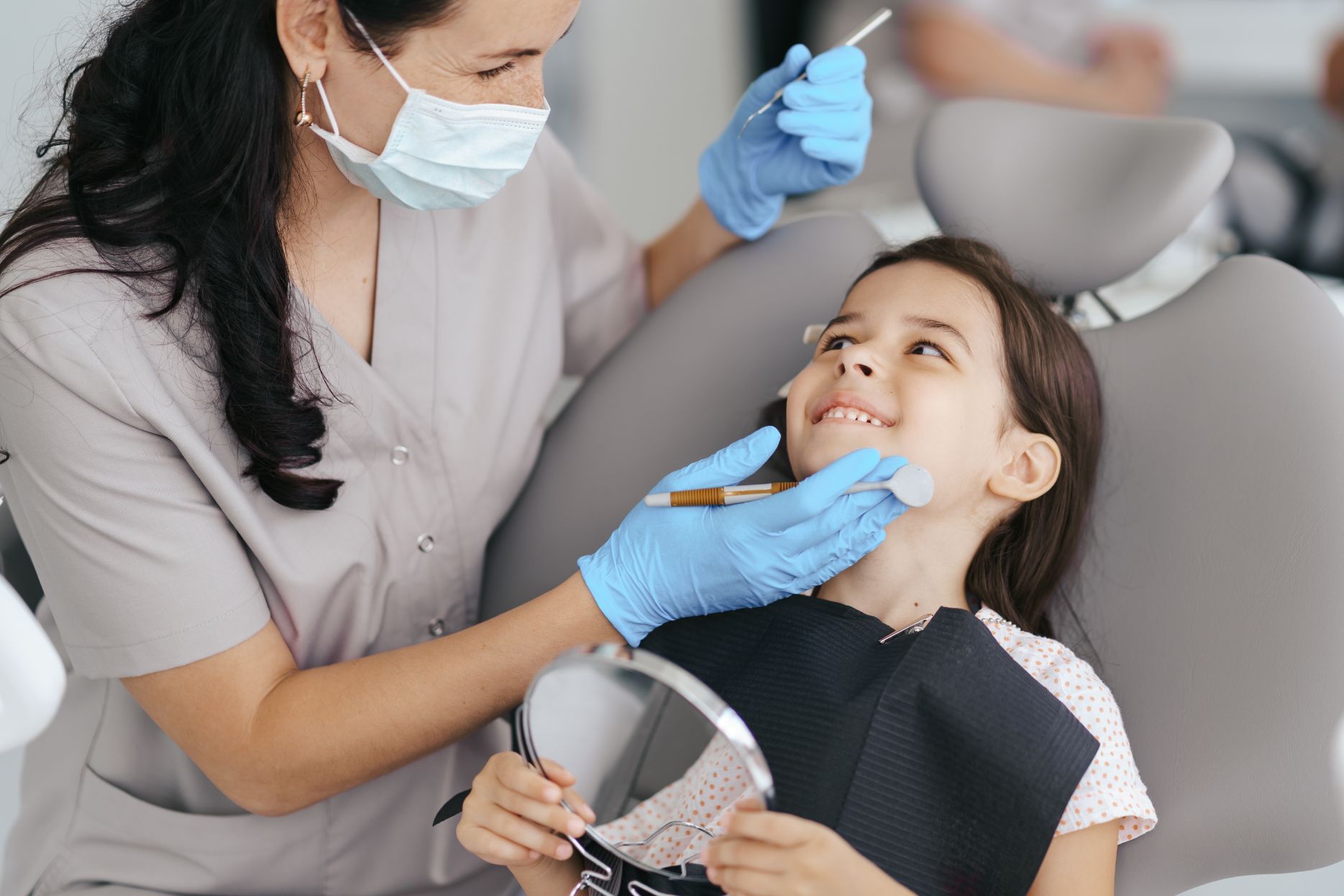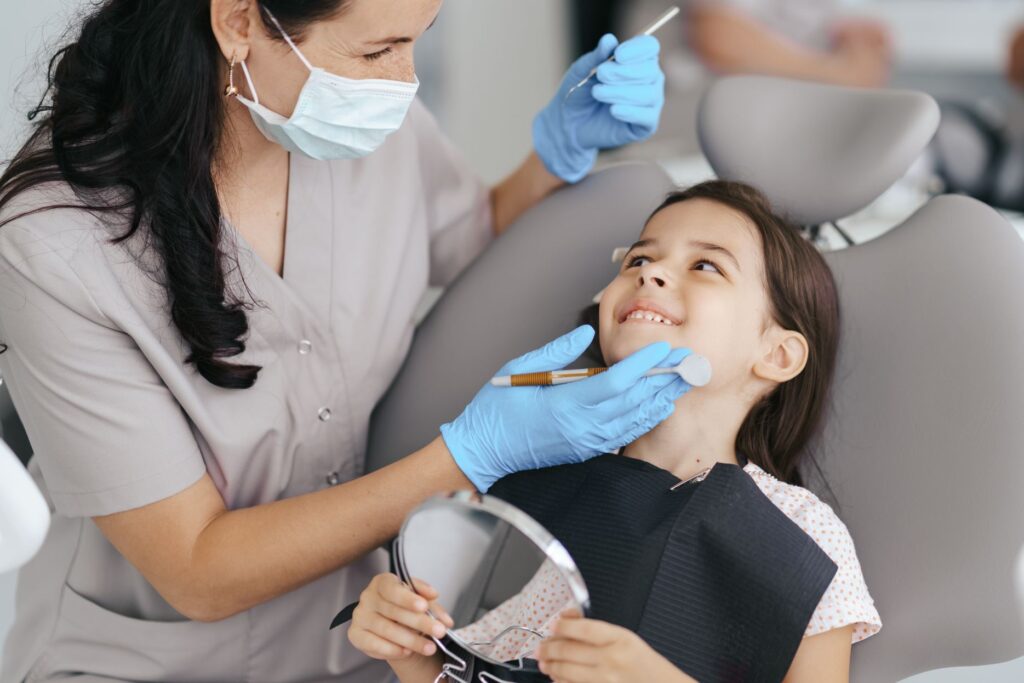 Dental Sealants For Kids In Lakeview, LA
Nola Pediatric Dentistry also provides dental sealants to children in Lakeview, LA. With this treatment, your child's teeth will be shielded against cavities and other harmful bacteria that can cause tooth decay by having a protective sealant applied to them.
To keep the teeth healthy and better protected over time, we will also provide your child with the right techniques for brushing and flossing. With Nola Pediatric Dentistry, your child can receive ongoing pediatric dental care in Lakeview, LA, from our skilled dentist, Dr. Kris, and our friendly team at Nola Pediatric Dentistry. Schedule your initial consultation with us to learn more about dental sealants for your child.
Visit Our Lakeview Office Today Or Request An Appointment
Look no further than Nola Pediatric Dentistry if you require a pediatric dentist in Lakeview, LA. We ensure your child is calm and at ease during their session thanks to our patient-friendly personnel and welcoming setting. Additionally, we provide easy online schedule requests!